Best High-ROI Smart Home Upgrades: 5 Home Improvements Homeowners Should Consider
Posted by Alicia Smith on Wednesday, July 6, 2022 at 11:49 AM
By Alicia Smith / July 6, 2022
Comment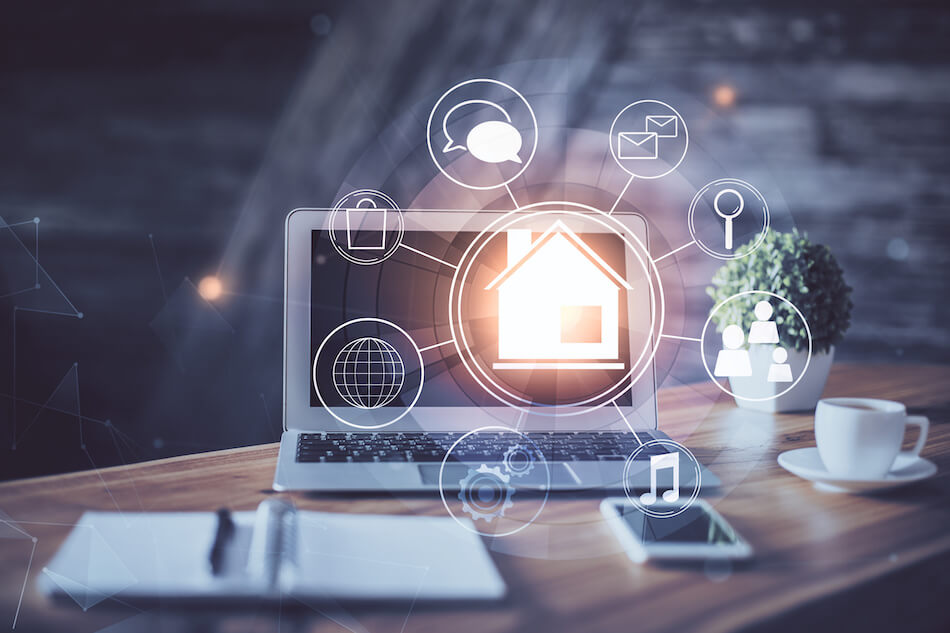 Are you looking for ways to upgrade your home and increase the value of your property without breaking the bank? If so, then consider investing in some high-ROI smart tech home upgrades. By doing so, you'll be able to make your home more comfortable, convenient, and energy-efficient, all while increasing its value. Whether you're planning on selling or simply looking to upgrade, here are some great high-ROI smart tech upgrades that will place your home on the cutting edge of technology!
Installing a Home Security System
One of the best ways to increase both the safety and value of your home is to install a smart home security system. These days, there are plenty of great, technologically-advanced options on the market that offer a wide range of features and benefits.
Smart home security systems offer features like remote monitoring, automatic alerts, and home automation capabilities, all of which can be controlled via a mobile app; this makes it easy to keep an eye on your home, even when you're away. Not only will a smart home security system make your home more secure, but it will also make it more attractive to potential buyers.
Upgrading to Smart Thermostats
If you're not using a smart thermostat in your home, then you're missing out on some serious benefits. Many energy companies offer rebates for the installation of smart thermostats, so be sure to check with your local utility provider to see if you qualify.
Smart thermostats allow you to control the temperature in your home remotely, meaning that you can save energy and money by making adjustments when you're away. They also offer features like automatic scheduling, which can further increase your home's energy efficiency. Picture scheduling your home's HVAC to heat or cool your home just in time for you to arrive home from work or scheduling energy-saving adjustments for when the whole household will be asleep.
Adding Programmable Light Switches
Lighting is another area where technology is making big advancements. If you're still using traditional light switches in your home, then you're missing out on the convenience and energy savings of programmable lights. These devices allow you to schedule when your lights turn on and off, meaning that you can save energy by having them automatically turn off when you're not home. They can also be linked to your security system so that they turn on when the alarm is tripped, deterring burglars and providing you with peace of mind.
Converting to Energy-Efficient Appliances
If your home is still using outdated and inefficient appliances, it's time for an upgrade. Newer models of refrigerators, washers, and dryers are much more energy-efficient than their predecessors, meaning that they'll save you money on your energy bills each month. Energy-efficient appliances also tend to have longer lifespans, so you'll be able to enjoy them for many years to come. And because they use less energy, they're also better for the environment. If you're looking for ways to increase the value of your home and save money, investing in energy-efficient appliances is a great option.
Getting a Home Automation System
A home automation system, often called a smart hub, is a great way to increase the value of your home while also making your life easier. These systems allow you to control various aspects of your home, including lights, security systems, and temperature, all from one central location. They can also be linked to your smart devices so that you can control them even when you're not home. Home automation systems are becoming more and more popular and, thus, more desirable to buyers, so now is a great time to invest in one.
High-Tech Can Give You High ROI
These five smart tech upgrades are all great ways to increase your home's value, and you may even be able to install them yourself! With high-ROI upgrades like these, you can improve the comfort and convenience of your home while also making it more valuable in the eyes of potential buyers. If you're thinking of selling in the near future or are just interested in elevating your time in the home, consider making your home smarter and more valuable with these high-ROI smart tech upgrades.