Home Safety 101: 5 Common Home Hazards That Are Easy to Prevent
Posted by Alicia Smith on Wednesday, October 26, 2022 at 3:09 PM
By Alicia Smith / October 26, 2022
Comment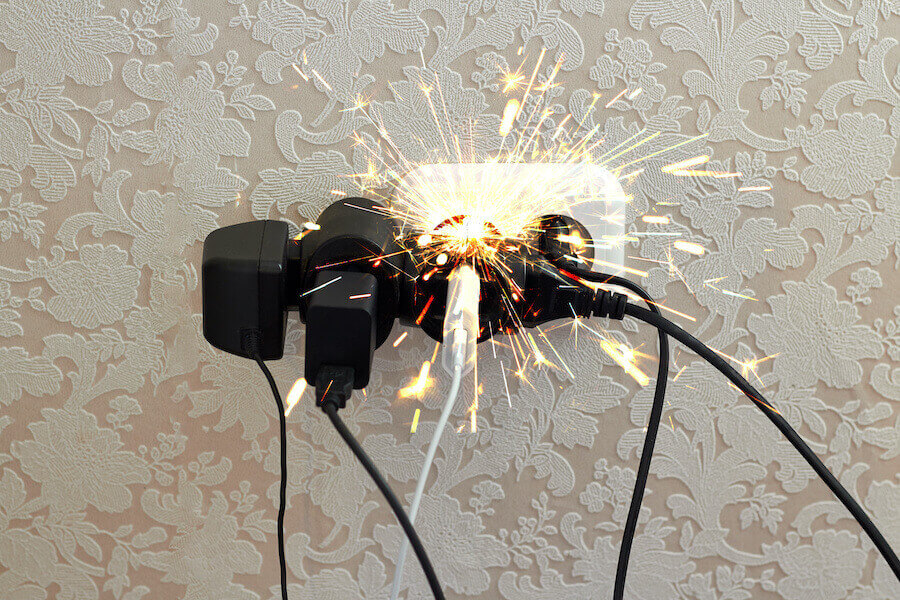 Safety is a top priority for homeowners. We install home security systems and lock our doors our property protected. But did you know safety hazards may already exist inside your home? Let's explore some of the most commonly overlooked home safety hazards and how to eliminate them.
Watch Out for Tripping Hazards
Anyone can be injured if they slip and fall. To eliminate hazards and protect household members, be sure to look both indoors and outdoors. Some of the most common overlooked hazards include:
Wet floors
Broken, loose, or slippery stairs
Slippery tubs
Items scattered on floors
Wet, snowy, and icy walkways and driveways
Poor or no lighting in both indoor and outdoor settings
Luckily, most fixes are straightforward and can be integrated into your home improvement projects. Keep stairs in good condition, install lighting, and try a mat in the bathtub. You can keep floors clear by tidying up as soon as you're done with an activity. Eliminate outdoor hazards by shoveling and salting walkways during cold weather.
Keep Sharp Objects Stowed Properly
Many of us handle sharp objects every day, so it can be easy to forget exactly how dangerous those items can be. Practice proper storage and disposal of sharp items to minimize the risk of injury.
Keep the trash can closed (and locked if necessary)
Store kitchen knives and forks facing down
Carefully wrap and dispose of broken glass and other sharp objects
Keep sharp tools like razors in their designated places
Remember to check basements and sheds for sharp items and stow them carefully. Many garden tools, like rakes and shovels, can easily lead to cuts and lacerations if stored improperly.
Avoid Fire Hazards
According to the National Fire Protection Association, 26% of all fires occur in residential homes. It's important to be proactive about fire hazards to avoid becoming a statistic. Try these precautions around the home:
Routinely clean lint from the clothes dryer
Schedule regular dryer exhaust vent cleaning
Never leave candles unattended or lit too close to flammable items
Don't overload electrical outlets
Unplug small appliances when not in use
Replacing outdated electrical components increase safety and help make your home more energy efficient. Discolored electrical outlet covers, outlets and switches that are warm to the touch, and flickering lights are signs of fire hazards you'll need to eliminate. Lastly, check smoke alarms for proper installation and operation. It can also be helpful to create a home evacuation plan and make sure that everyone in the household has a copy and understands what to do.
Other Potentially Hazardous Items to Consider
Other everyday household items can lead to injury if handled carelessly. Identifying these items and keeping them stored safely can significantly reduce the chances of harm occurring.
Household cleaners
Insecticides and pesticides
Paints and stains
OTC and prescription medications
Unsecured furniture that can tip over
To reduce risk even further, you can also label containers and shelves where hazards like pesticides are kept.
Keep Your Household Safe
Taking steps to eliminate or reduce household hazards can seem like a never-ending proces, but by systematically removing risks one room at a time, we're confident you can make your home safer. You'll be able to relax knowing that the household is well-protected from everyday safety hazards that may otherwise be overlooked—which means less time spent stressing and more time spent on other home projects.