5 Moving Tips & Tricks For a Stress-Free Move: How to Move to a New House
Posted by Alicia Smith on Thursday, October 27, 2022 at 2:55:40 PM
By Alicia Smith / October 27, 2022
Comment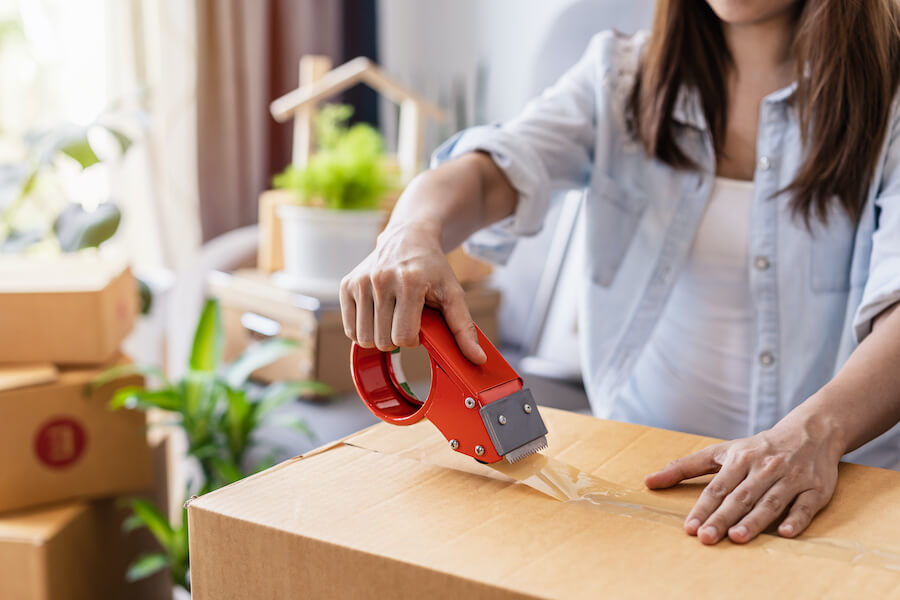 Moving to a new home can be one of the most exciting events of a person's life—and one of the most stressful. Every year, nearly ten percent of Americans make a move. It may be as far as across the country or as near as across town. However, five essential things can't be overlooked when preparing to move any distance.
Arrange for Moving Company and Storage Solutions
Arranging for movers is a top priority. Not all moves require a professional moving service; sometimes, it's possible to rely on volunteer labor from friends and family. If so, it's nice to feed the volunteers and always be sure to provide plenty of water, especially if moving during any heat and humidity. For local moves, you may be able to find a small company to provide the ideal service. If your move is long-distance, a nationally-known moving company can often provide a semi-truck and safe storage if you have to stay on the road overnight.
No matter what type of movers are needed, schedule the service as far in advance as possible to ensure your dates are covered and you have room in your budget for any upcoming expenses. If you plan on making upgrades to your new home, buying new furniture, or installing storage solutions, you'll need a good picture of how much money is available for each project.
Create a Master List of Boxes
To avoid confusion after everything arrives at the new home, plan to make a master list of what's in each box, container, or bag. Brainstorm the best way to label moving boxes to find the perfect fit for your household. Here's an example of an organization system:
Label each box with its contents, the room it belongs in, and a designated number: Dishes / Kitchen / 1
Create a master list with sections for every room in the new house
Don't forget to add spaces like the garage, attic, basement, and storage closets
Labeling and numbering each box makes it easier to find what's needed when unpacking. The last thing you want to do after a long moving day is try to find your toothbrush in a sea of identical boxes. You might also consider creating a separate box just for cords, charging cables, and remotes to save even more time.
Shut Off Utilities and Connect New Service
Basic utilities such as electricity, gas, and water must be set up before move-in. If the move is local, it may be possible to transfer services from one home to the other. However, longer-distance moves require canceling the service in the old home and then setting up utilities for the new one. Remember to contact the new services as early as possible and set the activation date for the day of the house closing.
Here's another instance where having a checklist is a good idea. Other services to keep in mind include landline phones, cable/satellite TV, internet, and garbage collection.
Make Address Changes
Don't forget to make as many address changes as possible before you move. Moving day is hectic enough without worrying about pesky paperwork. Be sure to update information for all banking, credit card companies, insurance providers, schools, and work. Don't forget to change the address on any driver's license or other permits. After you fill out a U.S. Postal change-of-address form, standard mail forwarding will last twelve months.
Complete the Final Walk-Through
A final walk-through prior to closing on a new home is essential to ensure all contract agreements have been met. After you get a home inspection, you should have been able to make requests about necessary repairs and other details. Perhaps the seller was supposed to fix a window or leave all appliances. The final walk-through allows the buyer to inspect the home one last time and make sure there are no issues before the closing papers are signed.
If an in-person walk-through isn't possible, the real estate agent may be able to schedule a virtual one.
Moving Happens One Step at a Time
Moving is a huge undertaking, but it doesn't have to be overwhelming. As long as you're well-prepared and take things one step at a time, you'll be able to get through it without any trouble.