Commuting & Home Buying: 4 Things To Consider About Transportation Before Buying a House
Posted by Alicia Smith on Thursday, October 20, 2022 at 8:28:49 AM
By Alicia Smith / October 20, 2022
Comment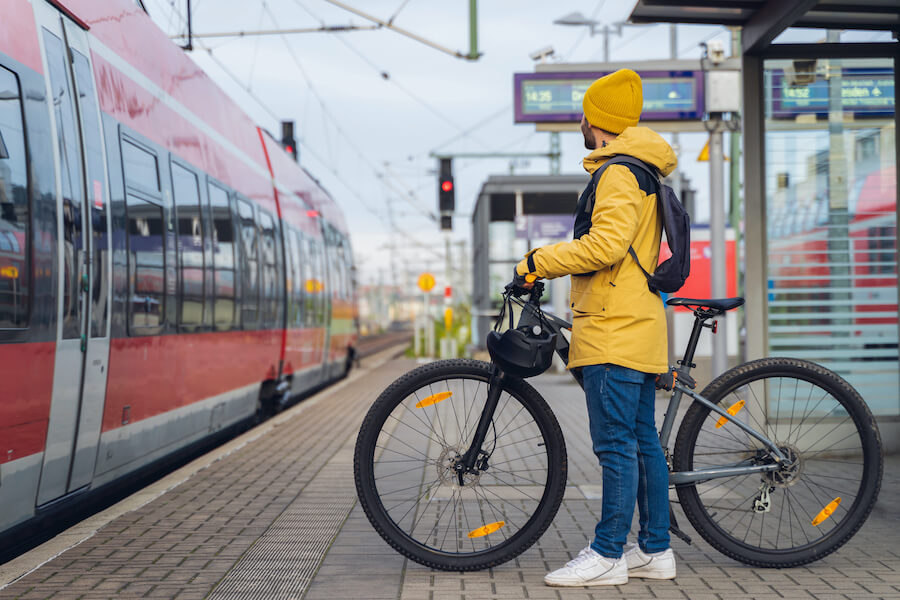 For many of us, time equals money—especially when it comes to daily commutes. Buyers often want to save time getting to and from work, school, and other common destinations. Whether you're buying your first home or investing in real estate long-term, you'll want to know exactly how commute times, proximity to roads, and access to public transportation can impact purchasing decisions.
Consider the Costs
The expenses of a long daily commute can add up fast. Some research shows that a moderate commute time—between 10 and 20 minutes—can provide a great opportunity to mentally prepare for the workday. But the length of your commute isn't the only factor to consider: long drives can seriously impact household budgets. Since the majority of people drive alone to work, commuters will have to cover the costs of frequent vehicle use, including:
Regular vehicle maintenance
Emergency repairs
Auto insurance
Fuel costs
Toll road fares
Consider the pros and cons of a longer commute carefully. Having a home nestled in the city center can be convenient for those looking for a quick morning drive, walk, or bus ride. At the same time, a longer commute from a suburb or rural area can help you get in the mindset for work and prepare yourself for the day ahead.
Homes Close to Primary Roads Offer Unmatched Convenience
Easy access to primary and secondary roads can be influence property values as much as the best home improvements. For buyers who value convenience above all, the shortened commutes to work and community amenities could seal the deal on a home purchase. When your place of employment, school, or favorite restaurant is just a few minutes away, it's easy to see why many choose homes in more populated, accessible areas.
On the other hand, there's always noise to consider. Living near a major freeway or extremely busy thoroughfare could be a deal breaker for buyers wanting a more quiet home environment. Homes situated near highly trafficked roadways, railroad tracks, or an airport can experience greater noise indoors and out.
The Impact of Bike Routes & Walkability
Going green is more popular than ever: homeowners are making energy-efficient home improvements, looking for ways to reduce carbon footprints, and cutting down on fuel-powered transportation. Neighborhoods that are easy to navigate by foot or bike can present a great opportunity to go green. As a bonus, there are often parks and green spaces along walking and cycling paths.
Walkable neighborhoods provide health benefits, support local economies, and reduce transportation expenses. Some buyers are even willing to pay more for homes in walkable neighborhoods since the long-term benefits can often outweigh the short-term cost.
Easy Access to Public Transportation Can Be a Plus
Access to public transportation attracts homebuyers who prefer not to get behind the wheel for every outing. A recent study by the American Public Transportation Association reports that homes near public transportation are more valuable than homes in neighborhoods without it.
When you're using public transportation for your commute, you can focus on preparing for the day and completing any "portable" tasks. Sitting on the bus might allow you to work on your computer or finish up a book you've been reading. You'll also contribute to a greener community by reducing your carbon footprint. At the same time, consider whether the transportation offered in a community is safe and well-maintained. At times, you could be sitting in a crowd of people or enduring long waits.
Buy a Home That Supports Your Commuting Needs
When choosing your home, you'll want to be able to move around as conveniently as possible—which is why it's essential to consider all factors. From potential commute times to ease of access, a home's location could be just as crucial as a floorplan or budget. In real estate, there's something for everyone, so don't be afraid to stay true to your priorities.