Home Security: 5 Options For Homeowners
Posted by Alicia Smith on Thursday, July 21, 2022 at 9:10 AM
By Alicia Smith / July 21, 2022
Comment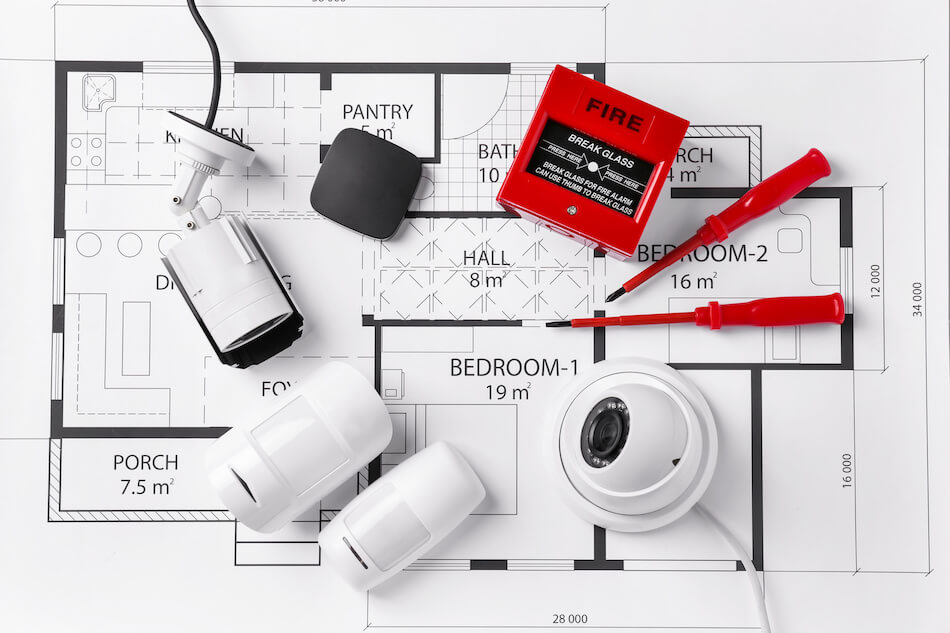 As a homeowner, making sure that you and your family are safe and protected is likely a priority. As technology marches on, there are now many types of home security available on the market, and adding these systems can increase the value of your home—but not all of them will be the right fit for you.
To ease this complicated process, we'll detail the different types of home security systems and important factors to consider when choosing one for your home. Learning about what you need to consider before making a purchase is your first step towards a more secure home!
Wired Home Security Systems
Wired home security systems are one of the most popular and reliable types of home security on the market, and they've been around the longest. One of the main advantages of a wired system is that they are very difficult for burglars to disable.
The disadvantages of wired systems include the fact that they require professional installation, which means that you'll need to factor in the cost of installation when budgeting for your home security system. This can be quite expensive to install compared to other options, and getting at the wired systems can be disruptive to your home if you need to make any changes or repairs.
Wireless Home Security Systems
Wireless home security systems are becoming increasingly popular, as they offer many of the same advantages as wired systems but without the high installation costs and potential disruption. These systems are also much easier to install than wired systems, making them a great option for do-it-yourselfers or homeowners who don't want to deal with the hassle of professional installation.
However, one downside of wireless systems is that they can be subject to signal interference, which means that they may not be as reliable as wired ones.
Monitored Home Security Systems
Monitored home security systems are perhaps the most comprehensive option on the market, as they provide 24/7 monitoring by professional security personnel. This means that someone is always keeping an eye on your home, even when you're not there, which can give you a great sense of peace of mind.
Of course, this level of service comes at a cost, and monitored systems are usually the most expensive type of home security available.
Unmonitored Home Security Systems
Unmonitored home security systems are a more affordable option, as you are not paying for professional monitoring services. These systems can still provide many of the same features as monitored systems, such as motion detectors and sirens, but it is up to you to monitor the system and contact authorities if there is an emergency.
One downside of unmonitored systems is that you may not be alerted to a problem as quickly as you would with a monitored system, as there is no one monitoring the system 24/7.
Smart Home Security Systems
Smart home security systems are the newest type of home security on the market, and they offer a number of unique benefits. These systems often tie into full smart home systems that have features such as energy management and home automation, which can help you save money and increase the efficiency of your home.
Additionally, many smart home security systems now come with mobile apps that allow you to control your system from anywhere in the world. This is a great option for busy homeowners who want to be able to check in on their homes while they're away.
Informed Decisions, Improved Security
No matter what type of home security system you choose, there are some important factors to keep in mind before making your purchase. Factor in your budget and whether you're willing to pay for professional monitoring services, and be sure to think about the level of security you need and the features that are most important to you. Finally, research and compare different home security systems before making your final decision. These considerations will help you make the most informed home security decision and choose the right system for you and your family.